Nowadays, the cello is gaining popularity for those who want to learn a new musical instrument. Avoiding the norms of popular musical instruments like guitar and piano, choosing cello is the right decision. There are a lot of considerations in purchasing a cello and one of them is the brand.
The materials and construction of a cello are crucial for the overall sound quality of the instrument. Therefore, choosing the right brand can save you hundreds of dollars from buying a low-grade cello. With a plethora of options in the market today, finding the best brands is important before you settle with your final choice.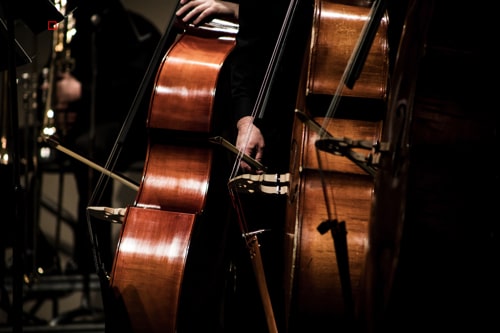 The following are the ultimate brands you can choose from in terms of quality, durability, and convenience:
Cecilio

. This is a great option for beginners. Aside from sounding great, they also offer affordable cellos that suit the needs of students. With solid tonewoods and quality craftsmanship, Cecilio cellos are generally designed to match beginners.

D Z Strad

. If you are an intermediate player, you can confidently choose D Z Strad cellos. These instruments are mid-tier cellos that cater to the requirements of intermediate cellists. Also, they have great designs that provide classical pieces with the best sound quality and performance.

Eastman Strings

. Professional or advanced cellists choose Eastman Strings because of their guaranteed quality and playability. When it comes to the tone and performance, the handcrafted spruce top and maple back, scroll and ribs are modified to suit all advanced players. This is simply the ultimate brand if you want excellent performance and experience.

Primavera

. Another perfect choice for intermediate players, the Primavera cellos offer affordable instruments with great features. Some of the quality woods used are ebony, spruce, maple, and other solid tonewoods. It's a good investment if you're looking for an intermediate cello at a very reasonable cost.

Stentor

. Beginners require a good

cello

so that they can keep up with their practice sessions. This affordable beginner cello provides high-quality features without the expensive price tag. In addition, it's designed to help develop cello skills, sound mastery, and playability.
Choosing to play cello requires extra patience due to its size and you need to use your full body to play it while supporting the instrument. You must choose the right cello that will suit your level and skills, be it for a beginner or for a pro.
It's not easy to find the best brand for a cello, but with these known brands in the music industry, you are guaranteed to get the perfect instrument you exactly need. No matter how great your skills are and knowledge in playing cellos, you deserve a reliable brand that can keep up with your performance and passion. There are quite a myriad of cellos for sale available and the brands above are just some that offer good quality instruments.
You can ask around for the best cello in the market if you're a first time buyer. However, no one can give you the best advice other than cello teachers and players. So, do you have a specific brand in mind yet?