When shopping for a suitable online ukulele lesson site, most of us want a few basic things: easy, fun, inexpensive, with lots of extras included. Ukulele Buddy is one of a handful of Internet based lesson portals that pitches itself as an easy way to learn the ukulele and that students can learn their first song in a week by following their program.
The Ukulele Buddy approach is based on a simplistic 3-fold premise: that learning is FUN, you can learn the songs you want, and they will teach you the skills necessary to play along with other musicians. The fact that FUN is mentioned first is significant, because learning a musical instrument isn't fun, the average person won't stick around long enough to see any benefits. Ukulele Buddy lessons engage students and keep them moving toward the goal of each lesson. However, as the lessons are video-based, it is easy for students to work at their own pace, going back to review concepts as many times as needed to gain proficiency.
One major selling point is that Ukulele Buddy states that it provides 100% video-based instruction. It pledges that in as little as 21 minutes a week, students can become proficient in playing the ukulele by completing a weekly regimen of three, seven-minute lessons.
Ukulelebuddy Online Ukulele Lessons Overview
In fact, they say that students can learn their first simple song in a week. This claim sets Ukulele Buddy above and apart from other lesson delivery methods because it requires less of a time commitment than some of the other programs and much less than traditional lessons. This makes learning ukulele with Ukulele Buddy very attractive and opens up learning the ukulele to virtually everyone.
The introductory lessons are constructed with the absolute beginner in mind. Even those that have little to no musical background or thought they could never learn an instrument will find lessons refreshingly easy to follow. Starting with the most rudimentary concepts, such as the parts of a ukulele, or how to hold the ukulele. The content is delivered in an informative and supportive manner. The introductory exercises help the student to build confidence as they create a solid foundation for learning more advanced concepts addressed in later lessons.
Not to leave anyone out, the website also contains lessons and content for more advanced players as well.
Currently, the basic Ukulele Buddy content includes 85, 7-minute videos. All total about 10-hours' worth of video according to the site. This is more than enough material for someone just getting started, but more advanced players may find that they will want to seek additional resources elsewhere. The hope is that Ukulele Buddy will add future material to its lesson base as it promises.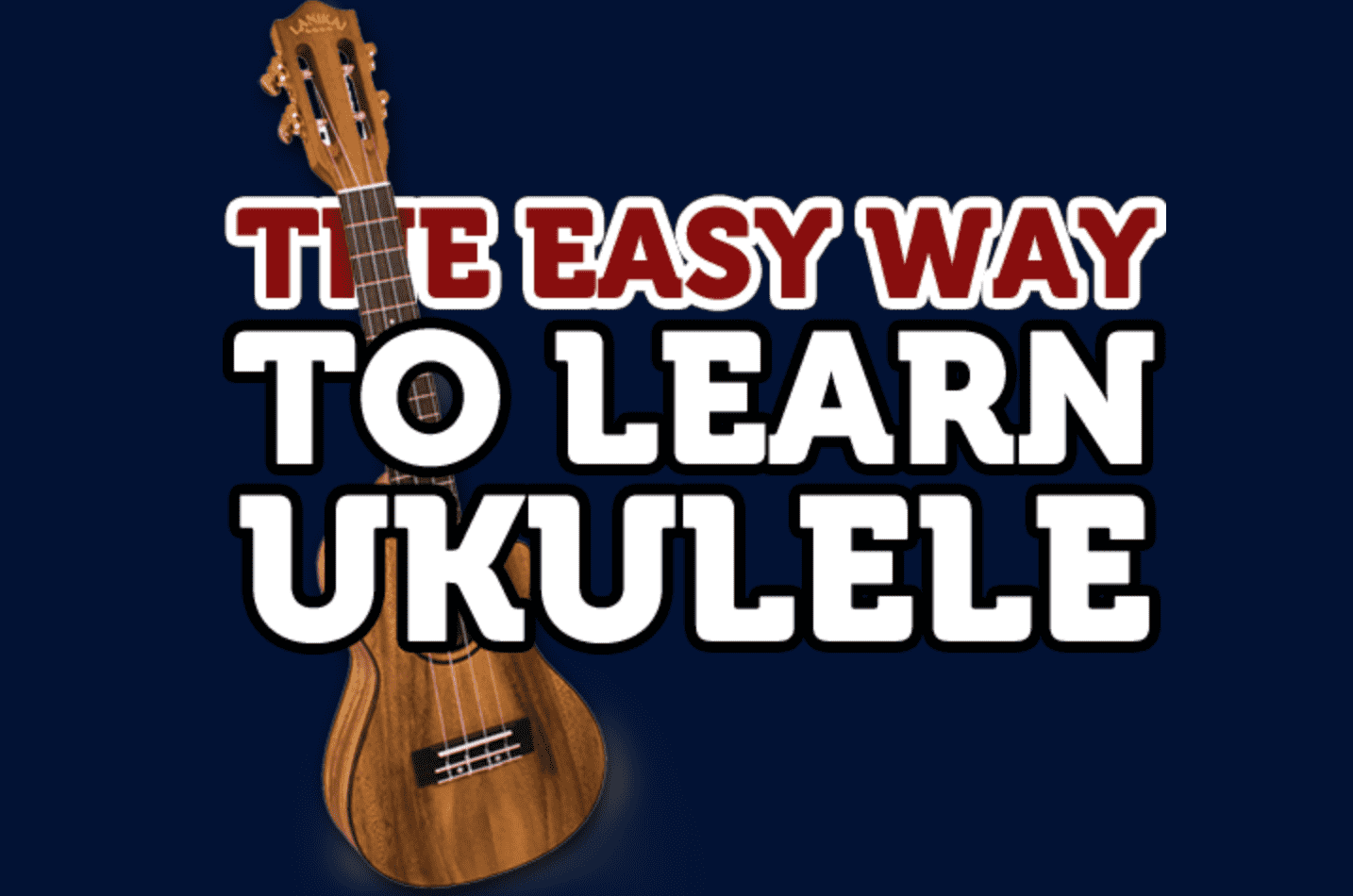 As a matter of musical style, Ukulele Buddy has everything from traditional Hawaiian flavor to pop, blues, rock, and folk. So, it's very likely you will find something you will want to learn to play. The variety of styles lets users experiment with different musical genres to see what they like and focuses them on developing skills specific to each style. It's also a good way for players to find their "sound."
Purchase of a Ukulele Buddy subscription grants the student a lifetime membership and offers bonus items in the form of digital books and booklets aimed at honing specific skills and techniques in addition to the standard lesson content. One book that will catch your attention is entitled: "Talent is Overrated: What Really Separates World-Class Performers from Everybody Else" by Geoff Colvin. The book debunks traditionally accepted ideas about how people become exceptional in the pursuit of developing a skill or talent. It celebrates the ideals and benefits of deliberate practice, which fits in nicely with learning the ukulele. Ukulele Buddy also has a collection of songbooks and other bonus materials.
A particularly cool feature is that lessons can be purchased in two formats, either on DVD or online. This may not seem like a big deal since everything these days is going digital, but if you have ever tried to juggle your tablet or cell phone while trying to make a chord shape and strum on your ukulele, then you would know it's not so easy. Whereas popping in a DVD and sitting back on the couch offers a greater degree of comfort and control, not to mention that you don't have to have a WiFi connection. For those of us that operate solidly in the digital world, online lessons are compatible with all the newest iOS and Android gadgets, and as you would expect, video quality is great depending on the capability of your computer, tablet, or phone, and the bandwidth of your WiFi connection. Besides online access, lessons can be downloaded and saved onto your computer so they can be accessed offline anytime.
Ukulele Buddy, like some other online lesson providers, has a nifty assortment of free musical tools such as a "Chord Library" that shows a list of the most common ukulele chords and a graphic representation of each chord shape. All you have to do is click on the chord you want then click on the "press to play" button. You will not only see how to finger the chord, but can also hear how it is supposed to sound, which is excellent.
Have you ever watched a video and tried to reproduce a chord shape, or wondered what the name of a chord is? Well, Ukulele Buddy's "Chord Namer" makes that super easy. Just click on the string and fret. It tells you what the individual notes of the chord are and lets you hear what it sounds like. This is great for creating your own chord progressions and building your chord "vocabulary."

The "Ukulele Scales" tool shows you all the combinations for various musical scales in any of the 12 musical keys you can play on a typical ukulele plus it has 21 scale variations based on style such as the blues pentatonic and Egyptian scales. This is great for building a repertoire of scales for soloing and rhythm fills and for playing along with various musical genres.
Another tool accessed for free is the "Ukulele Arpeggios." Similar to the other tools it allows the ability to see the notes and fingering for multiple arpeggios in multiple keys played up and down the fretboard.
The last tool featured on the site is a simple tuner, which may be an oversimplification (pun intended), but really playing any stringed instrument starts with tuning and Ukulele Buddy has a good one. It supports standard tuning as well as three other popular ukulele tunings that can be accessed from a drop down menu. Additionally, there is information concerning other methods of tuning your ukulele such as a chromatic tuner, cell phone tuner apps, relative tuning (tuning using strings and notes that are relative or close to each other), tuning with a piano and tuning with a guitar. An explanation is given about each method complete with diagrams.
Like most things that ask us to spend our disposable income, it ultimately comes down to price. The cost of the Ukulele Buddy program is moderately priced at $97 for the DVD set. Online access can be had for $67, a $30 savings over the DVD version. If you're thinking that's a bit much, then you have to realize that the average 1-hour traditional ukulele lesson with a teacher can cost around $60, which practically makes Ukulele Buddy a no brainer. To add value and relieve the wary purchaser, Ukulele Buddy, unlike any of its competitors, offers a 1-year 100% money back guarantee. The website also has customer support options and a frequently asked questions section that addresses the most common issues.
If you've got about 20 minutes a week to spare and your budget can stretch to $100, which costs less than a night out on the town, Ukulele Buddy is a great option for getting into learning the ukulele and certainly earns its 4 ukulele rating.