Let me start off by saying, this is a safe space to admit you love Despacito. Everybody has their handful of guilty pleasure songs. This tropical Latin Pop song just happens to be the ear worm of the year for 2017. There's plenty of reasons to like this song, and if you're fully convinced by the end of this article, I'll cut my hair like 2010 Justin Bieber.
First off, I know you love Despacito because it hit No. 1 in the Billboards Hot 100 charts, something that hasn't been done by a Spanish-speaking song since 1996 with the Macarena. And Luis Fonsi did it without a ridiculous dance, might I add. The tune also came miraculously close to holding the No. 1 spot for 16 weeks, tying a feat accomplished by Mariah Carey and Boyz II Men in 1995 into 1996. The song was unfortunately knocked off, before breaking the record, by the reemergence of Taylor Swift. Despite its drop in the Billboards, the Latin record is still played in every hot club across the nation nonstop.
Despacito can even be used to set the mood. If you haven't already translated the lyrics, it colorfully depicts a dirty sexual fantasy that I imagine takes place on "una playa en Puerto Rico." With the smooth words running off the tip of his tongue, Fonsi takes you through a journey your body can't refuse. With lines like "Déjame sobrepasar tus zonas de peligro, hasta provocar tus gritos, y que olvides tu apellido," which translates to "let me take over your danger zones, until I provoke screams, and you forget your last name," talk about "Ay Bendito!" Has anyone ever gotten you so hot that you forgot your own last name? Yeah, that guy did.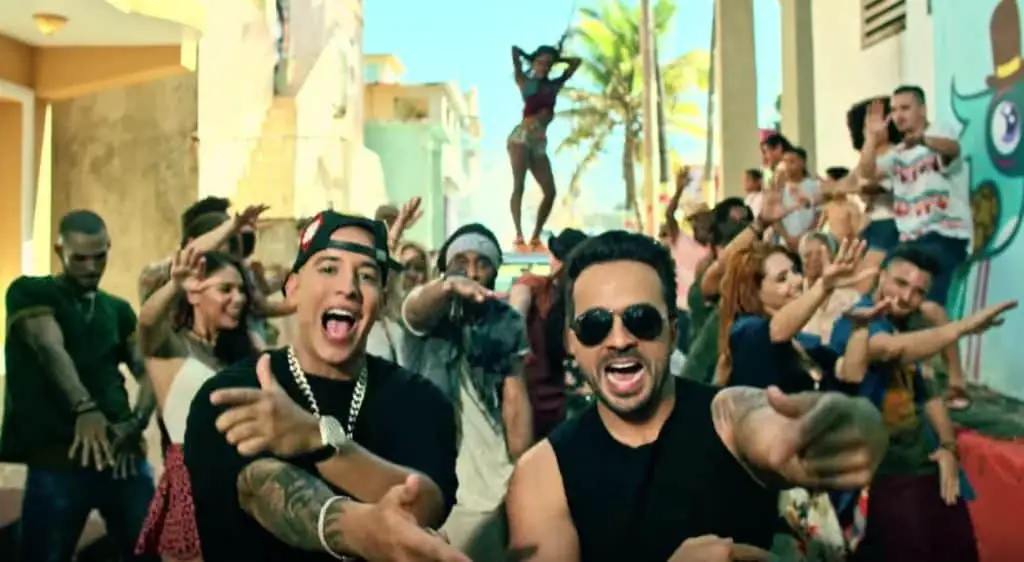 Even if you don't speak Spanish, that rhythm hits your body, and you can't help but grab a partner and grind all night. The Spanish guitar sets the tone in the first ten seconds to give you that sensual feeling. Then, the cumbia rhythm kicks in to really give you that beat to groove to. If you don't know what a cumbia rhythm is, it's that baseline that you normally hear in drums in its Afro-Colombian origins but has become popularly incorporated into Latin Pop in different ways. In Despacito, you can hear it in the guitar and the drums in a new way than traditional cumbia.
To accompany the smooth sound of Luis Fonsi, Daddy Yankee's rough reggaetón rap adds a different tone that draws you in even more. And who doesn't love Daddy Yankee? The "Gasolina" singer has been hitting the speakers at your parties since 2004 (or at least mine). And with his resurgence in the American Pop world with "Shaky Shaky," adding him to this song was only guaranteeing its longevity on the charts. It even has Justin Bieber (another thing we can admit we hate to love)! What other Latin Pop song has that?
So, as if I really have to ask anymore, do you love this song? The answer has to be yes, or you're still too scared to admit it. From the sensual rhythm and provocative lyrics to the powerhouse features, Despacito was destined to be a big pop hit.